Drive Your Future Forward
Own a Plumbing Paramedics Franchise
Discover your franchise opportunities with Plumbing Paramedics, the fast-growing franchise you've been waiting for. Our satisfaction guarantee to every customer, partnerships with reputable brands, and family-based culture can help you reach your franchising dreams in no time. Contact us today to learn more.
Transport Yourself into an In-Demand Industry
Where there's pipes, there's Plumbing Paramedics. Our technicians—called paramedics—are always channeling their expertise into the ongoing needs of the plumbing industry and our customers, whatever the leak emergency may be.
Meet Our Franchise Team
Plumbing Paramedics is a family-run franchise that's transforming the plumbing industry. From just one truck and a small warehouse to fleets of vans and technicians ready for dispatch, our brand has continued to grow year after year. Now, we're seeking new franchise owners to help us expand our reach across the United States.
Member of the Threshold Brands™ Family
Ten years after our first location opening in 2011, our business has become a proud member of the Threshold Brands™ family—the home service leaders that include well-known brands like MaidPro, FlyFoe, Men In Kilts, Pestmaster Services, USA Insulation, Sir Grout, and Heating + Air Paramedics. Together, we look forward to making your entrepreneurial dreams of franchise ownership a reality.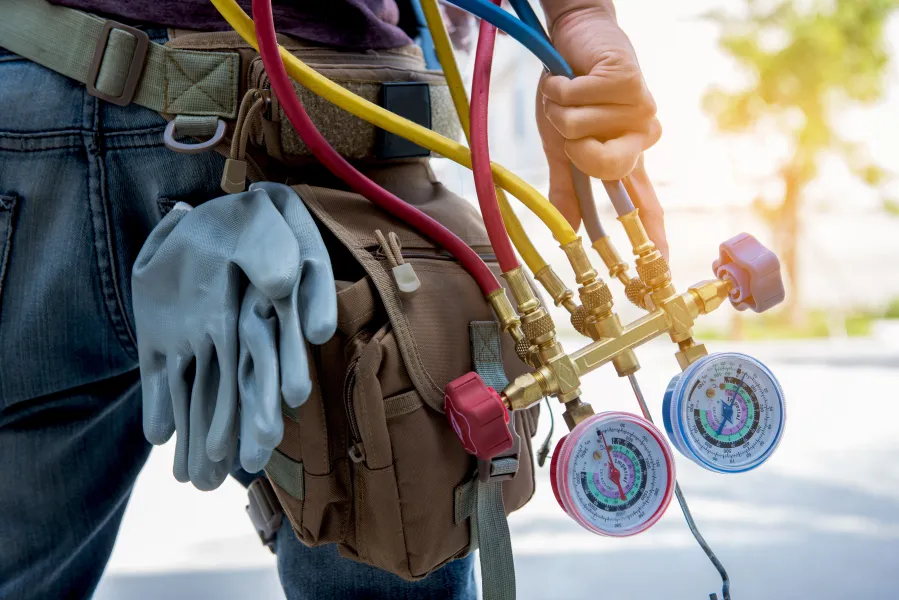 Our Sister Franchise
What started as Plumbing Heating Paramedics, a broad-ranging brand in the home services industry, has now split into two distinct opportunities. Our sister franchises—Plumbing Paramedics and Heating + Air Paramedics—are ideal for service professionals looking for specialized franchises that will continue growing and evolving in their respective industries.
Join an Industry-Leading Brand
What makes Plumbing Paramedics the first on the scene? Discover how we stand out to our customers or get in touch to learn more.
Expert Strategies for Your Territory
Ensuring your name reaches every home in your territory can be difficult—we get it. With our franchise, we make marketing easier. Capitalize on our professional marketing strategies, discounts and promotional materials, and expert marketing assistance. Together, we'll help reach customers throughout your territory in no time.
Lock Up Your Territory with a Family-Based Franchise
We're here to answer any questions you have about Plumbing Paramedics. Let us know how we can make your dreams come true today.